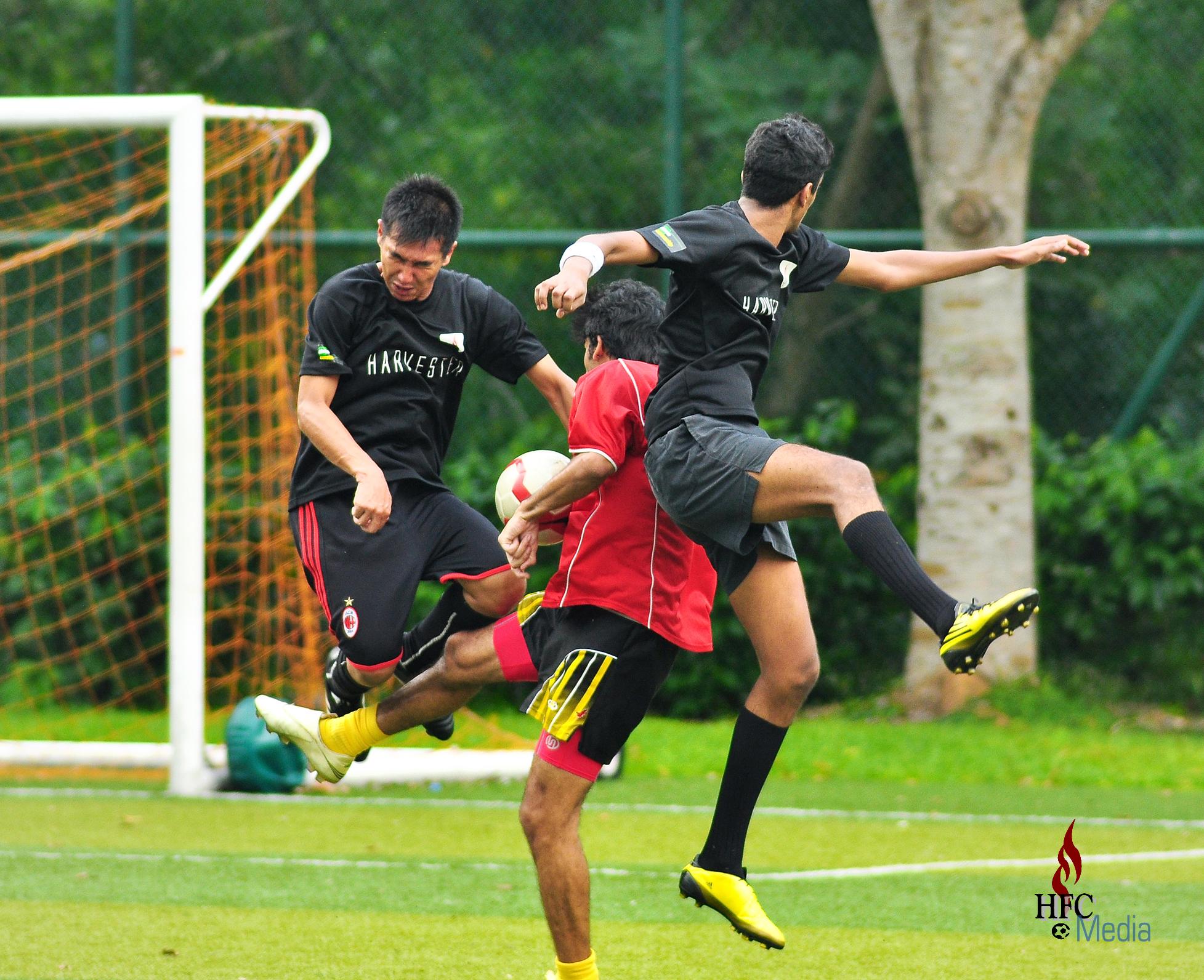 HFC Media File Picture

After almost month's absence from the ESPZEN Midweeks 7s, Hilderinc FC's return to action proved to be a mixed bag as they ended on the wrong side of the scoreline despite playing one of their best football in the reduced pitch.
Having previously struggled with translating their 11aside poise into the 7s, the Blacks were in decent form despite not having the full supplement to take on F10 Football, who had previously in full graciousness agreed to postpone this fixture three weeks ago when the Hilderincs were even more decimated.
However, with a couple of key 7s players missing, and with the majority of the Blacks in attendance still nursing the effects of last Saturday's heroics in the ESPZEN Saturday League, the plot was always to dictate the pace of the game, especially after the lengthy break and the limited resources.
The opening half was just that as the Hilderincs controlled the proceedings with measured passes, moving the ball across the pitch, in fashion of their usual matter in a bigger playing surface.
In possession for extended periods, the Blacks plan to hit on the break almost paid dividends on several occasions but good last ditch defending prevented any tangible headway.
For all the fluid industry, the drawback was soon to catch up with the Hilderincs as tiredness had them loss the ball at critical areas and were duly punished by F10, who waited their opportunity well, taking a 3-0 lead in the second half of the first period.
The restart was as the first half, with the Hilderincs will vast majority of the play as they continued to find a way through with some impressive football, but were with a disciplined side in F10 Football, who nicked a fourth against the run of play.
While the defeat was unfavourable in the context of the league, the Hilderincs were pleased with the improvement in play, and were certainly feeling the benefits of such high intensity midweek workout, which was always going to be their primary objective in view of the weekend league commitments.
Nevertheless, there will be a review at the end of the Midweek 7s season to assess its full value for the Club, especially when the intended beneficiaries of this training-outlet has somewhat evolved.
Final Score
F10 Football 4 : Hilderinc FC 0
MOM: Sunny Tharidu
Starting Line up
1. Sunny Tharidu
2. Dionisis Kolokotsas
3. Nicholas Ledenmark
4. Kali
5. Chris Lim
6. Indika Gayashan
7. Ian Morris
Substitutes
8. Guilherme Imai
9. Jua
Hilderinc Football Club is proudly sponsored by