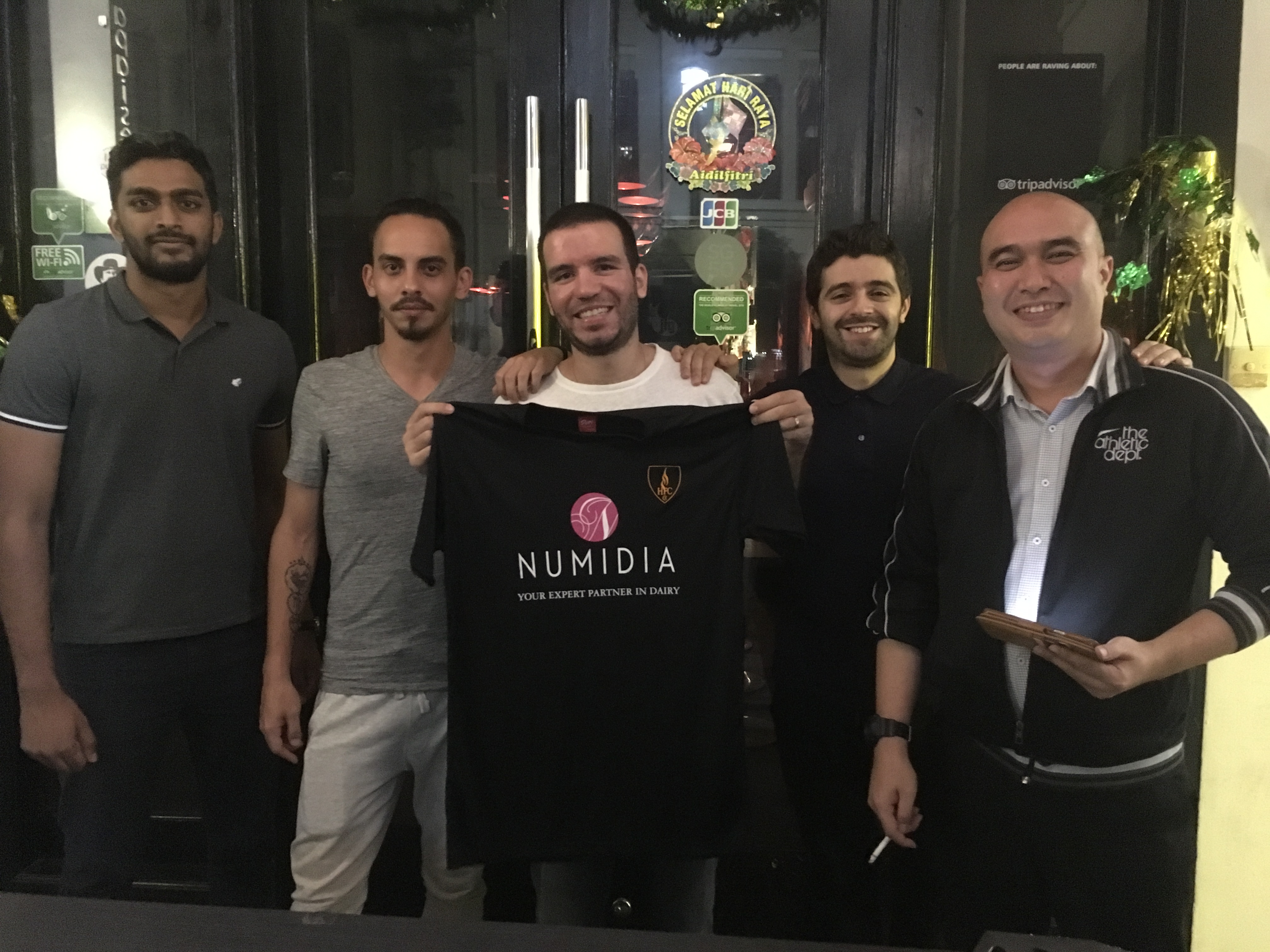 Serhat Dalbeyler (Centre), with (From Left to right), Logaraj Sundram, Nicholas Ledenmark, Omar Mahnin and Simon Khaw

Hilderinc Football Club gave a fitting send-off to Serhat Dalbelyer last Wednesday when the colourful Turk called time on his tenure with the Blacks after almost two years, before his relocation to Australia for the next exciting chapter of his life.
Having made his debut back in October 2015, the attacker was influential, with silky moves on the pitch and with equally engaging personality off it.
Though a nasty and persistent knee injury denied Serhat many a minutes on the pitch, even after his recent comeback, he will always be remembered for his "Marco Van Basten goal" when he scored an outrageous volley against Playground Rivals FC, which earned him the top spot in that campaign's Goal of the Season award.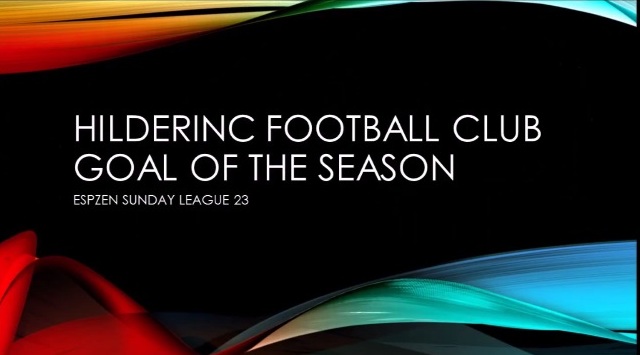 Click to watch
Most of all, Serhat is the Blacks' first longest serving foreign player in recent times, to have played for them, as many had used the Club as a stepping stone, only to join other teams after settling down here, though the like of Regis Cavalie, Karim Tebat, Alex Todd, Ako Tanyi, Shuichi Narita and most recently, Axel Blomgern, will be exception to that, as although their stay with the Club was short due to subsequent relocation, they were true Hilderincs inside out, and Serhat Dalbelyer joins the ranks of the legends, however, it will be noteworthy to mention that Cyrill Binder still holds the overall title for Hilderincs' longest serving foreign player, after having been with the team for almost five years in the earlier days of HFC.

All at Hilderinc FC wishes Serhat Dalbelyer and his wife, who was instrumental in getting him connected to the Blacks in the first place, all the very best in all their future endeavours.