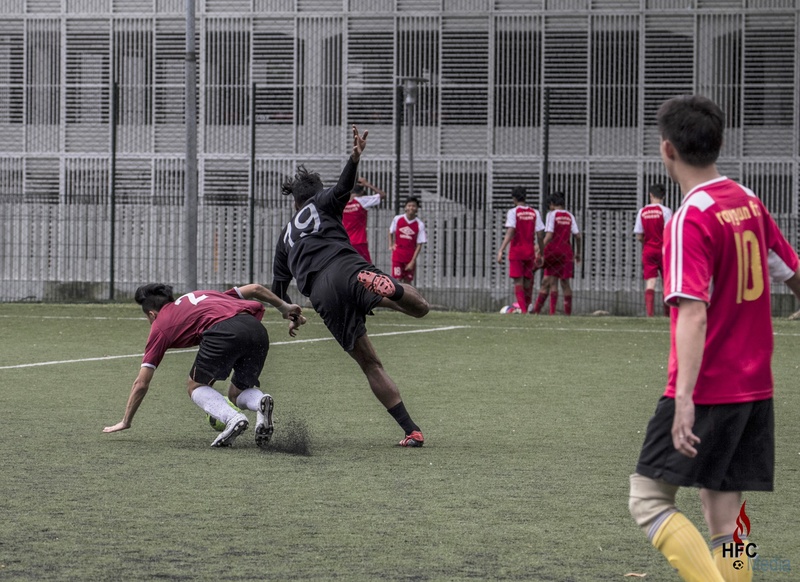 HFC Media File Picture
When the doors shut, they slam in your face, and Hilderinc FC found themselves at the end of another chastening rout, not that they have deserved such humbling in a trying season repeatedly hamstrung by deficiency in numbers and exacerbated by injuries when the options are already threadbare.
After a somewhat affirmative upturn, the revival proved to be short-lived as insufficiency took its toll once again.
With an otherwise empty bench occupied by three late inclusion, including an injured Nico Olvera, who turned up to render any sort of help if his incapacitated body allowed any chance of doing so, but with a late fitness test leaving him unable to even be a shadow on the pitch, the usable options reduced to two.
Left with a valiant eleven ready to carry the fight, the Hilderincs made a commendable start to the game with a premediated game plan as they thwarted the intentions of Club M, as they turned out more of a defensive unit rather than their usual offensive form, choosing to soak in and hit on the counter.
Having effectively achieved their objectives up to the first quarter of the game, the endeavours were disrupted when James Ryall, who was having an astute game, was stretched off with an injured foot, rendering the already decimated Blacks further withered, and all these happening around three avoidable goals that the Hilderincs conceded in quick succession.
With everything rapidly turning against them, Nicholas Ledenmark was next to be removed after suffering a nasty dead leg, now, leaving the HFC bench truly empty like the selves in many supermarkets.
If the first half was a hallmark of Murphy's Law at its best, the second period was one for stranger things conspiring against a hapless side, punished mercilessly.
Four more goals crossed the line, including an own goal, their fourth this season alone, a lavish but needless self-punishing gift and the seventh with the last kick of the game to demolish the Hilderincs who were well beaten by a team who were previously offered a more challenge than the offering this campaign. 
And though they pulled a goal back to make it 6-1 at one point through Dionisis Kolokotsas who calmly turned in Fahmy Barker's knock down, it was nothing more than a frail solace for the Blacks who played more than an hour with square pegs in round holes after injuries to key defensive personnel proved detrimentally significant.
It is a fight for dear life in Division 1 for the Hilderincs now, and unprecedented measures are considered with only five out of the thirteen present today will be available for their next game, and with a squad of missing players, there is not much to depend on.
Final Score
Club M FC 7 : Hilderinc FC 1
Dionisis Kolokotsas 71'
MOM: Dionisis Kolokotsas
Yellow Card: Nabil Zahrif
Starting Line-up
1. Moncef Loukili
2. Sergey Darovskikh
3. Nicholas Ledenmark
4. Dionisis Kolokotsas
5. Basil Al Barr
6. James Ryall
7. Fahmy Barker
8. Adi Ravikumar
9. Koh Kah Hoong
10. Ian Morris
11. Gabriel Magalhães
Substitutes
12. Diogo Baptista
13. Nabil Zahrif
14. Nico Olvera (injured)