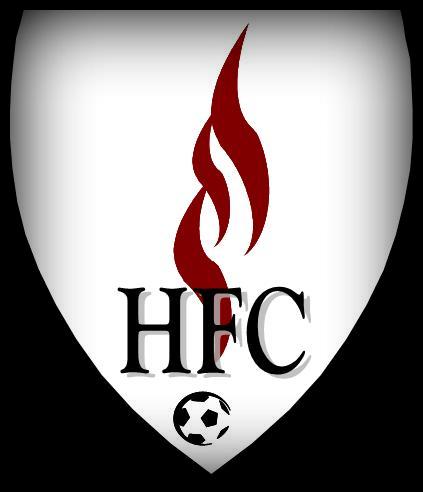 Having seen momentous and revolutionary progression over the last few years, Hilderinc Football Club laid another significant milestone as they held their 4th Annual General Meeting on Monday at The Beast with more exciting objectives set.
Even more historic and celebratory was the election of three Hilderinc Ladies, Amanda Ng, Shikin Ali and Sharon Soon, as they became the Club's first female Committee Members, demonstration of the Blacks' avant-garde vision and evolution.
Additionally, David Zheng, one of the Blacks' nicest and committed players was named Treasurer, a post the unassuming but the ever ready gent accepted at a heartbeat.
With the Hilderincs' three sides, Hilderinc FC, Hilderinc Ladies and Hilderinc Twā FC, making strides in their own respective endeavours, the need for strong and progressive leadership has been vital and the creditable men and women have made themselves available for the challenge to take the Hilderinc family to the next level.
Several plans, especially concerning the fast growing Hilderinc Ladies were discussed, while the preparations for the Club's 20th Anniversary year in 2020 provided reasons to be further enthusiastic.
Aside to the formalities, the body also took time to recognise and honour the contribution of those who will returning home or relocation in the coming month or so, with Kaisa Miettinen, Nathaly Michel and Omar Mahnin, taking the opportunity to express the sentiments about their time with the Family, feeling that was shared in equal measure by those who had known them during their period in the colours.
While there are many teams with as long or even lengthier history than of Hilderinc Football Club, the Blacks are set a part by the fact that the Club has been made up by total strangers from all walks of life coming together under the banner, united by the love of the Beautiful Game, while building quality friendships both on and off the playing field, going through the ups and downs with a strong bond of the Hilderinc spirit, and while we do not know what the future will behold, it has been and is going to be an exhilarating ride!
We in Hilderinc Football Club see Ourselves
As an all-inclusive football team which embraces people of all races, language, religion and gender with the love of the Beautiful Game as our main motivation.
As a team which strives to be competitive and successful but an exemplary outfit in the local amateur football scene, holding fast to the value of sportsmanship befitting our motto:
"The Way of the Blacks - Passion, Determination, Chivalry & the Love for the Beautiful Game."
Hilderinc Football Club 4th Committee
President: Simon Khaw
Secretary: Gopal Peethambaran
Treasurer: David Zheng
Member: Amanda Ng
Member: Chua Yuxuan
Member: Jit "Zed" Singh
Member: Kavin Singh
Member: Leslie Eng
Member: Mahesh Sachithandam
Member: Nicholas Ledenmark
Member: Shikin Ali
Member: Sharon Soon
Member: Sunny Tharidu
Hilderinc Twā FC Management Team
Darren Tan
Kumaresan Maniam