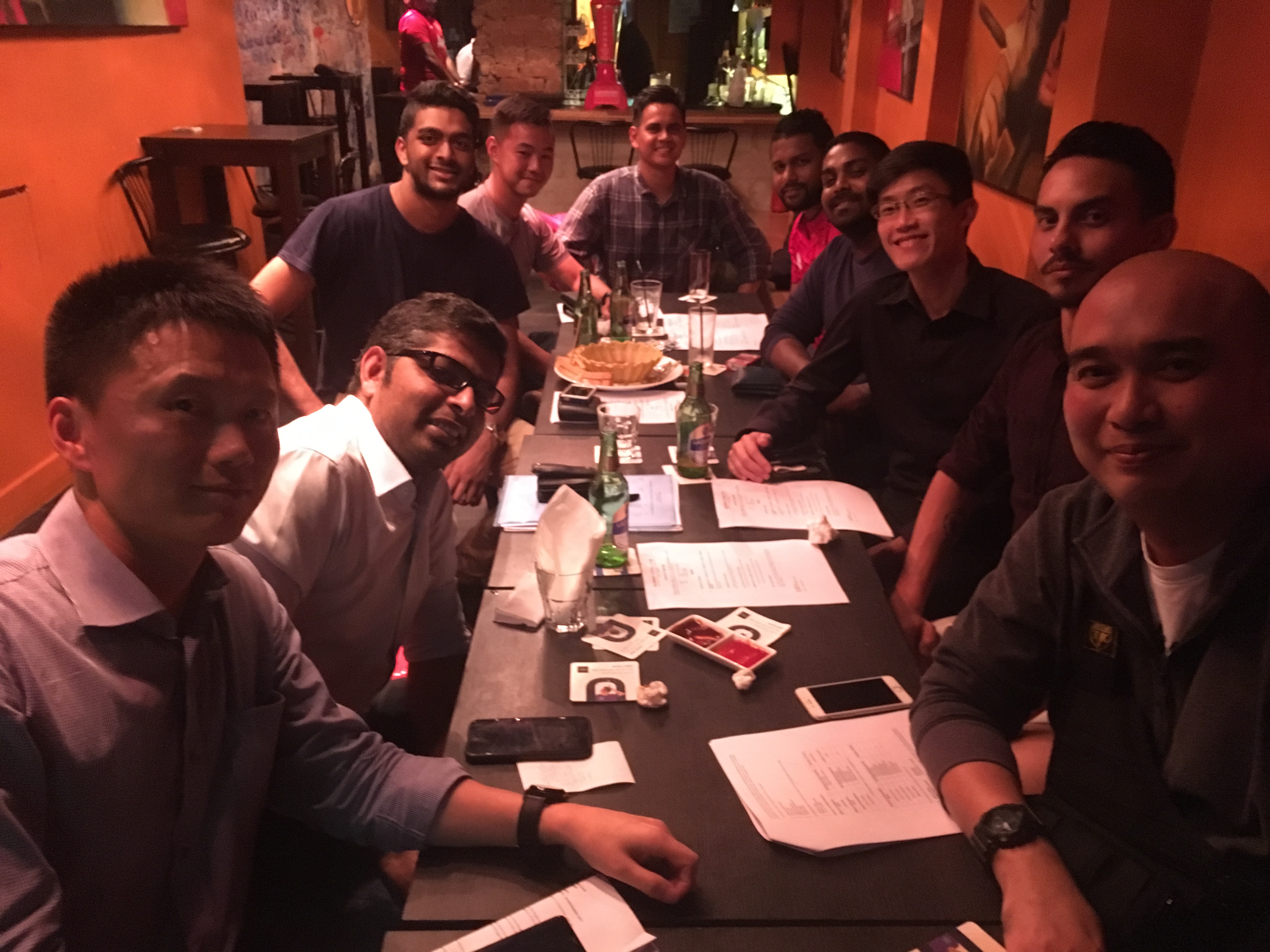 (From left clockwise, David Zheng, Gopal Peethambaran, Logaraj Sundram, Darren Tan, Azman Azmi, Sunny Tharidu, Kumaresan Maniam, Chua Yuxuan, Nicholas Ledenmark and Simon Khaw)

The expansion was the main byword during the Hilderinc Football Club's 3rd Annual General Meeting held at the Jig A Jig pub on Monday, 15th January 2018.
With Club President Simon Khaw informing the members that with the creation of the Blacks Sunday side, Hilderinc Twā FC and the women's team, Hilderinc Ladies, the Club made has had unprecedented grown in the past year.
It was also reported that despite increased expenditure, all three HFC sides posted comfortable surplus heading into the next financial year.
The members were also informed that further improvement will be made to the administration of the Club to add more value to both playing and non-playing members.
Moving forward, and most notably, David Zheng, one of the Blacks stalwarts since his debut some five years ago was voted into the Management Committee, adding more strength to the band of good fellows who lead the Club with their commitment.
Also, carrying on with their fine work in lending valued advice to the Hilderinc Twās since creation, Simon Khaw and Gopal Peethambaran were unanimously re-elected as President and Secretary respectively, as Leslie Eng serves his second term as the Club's Treasurer.
Though challenges will abound, the Hilderincs will be confident that they are in a strong position to progress for the better.