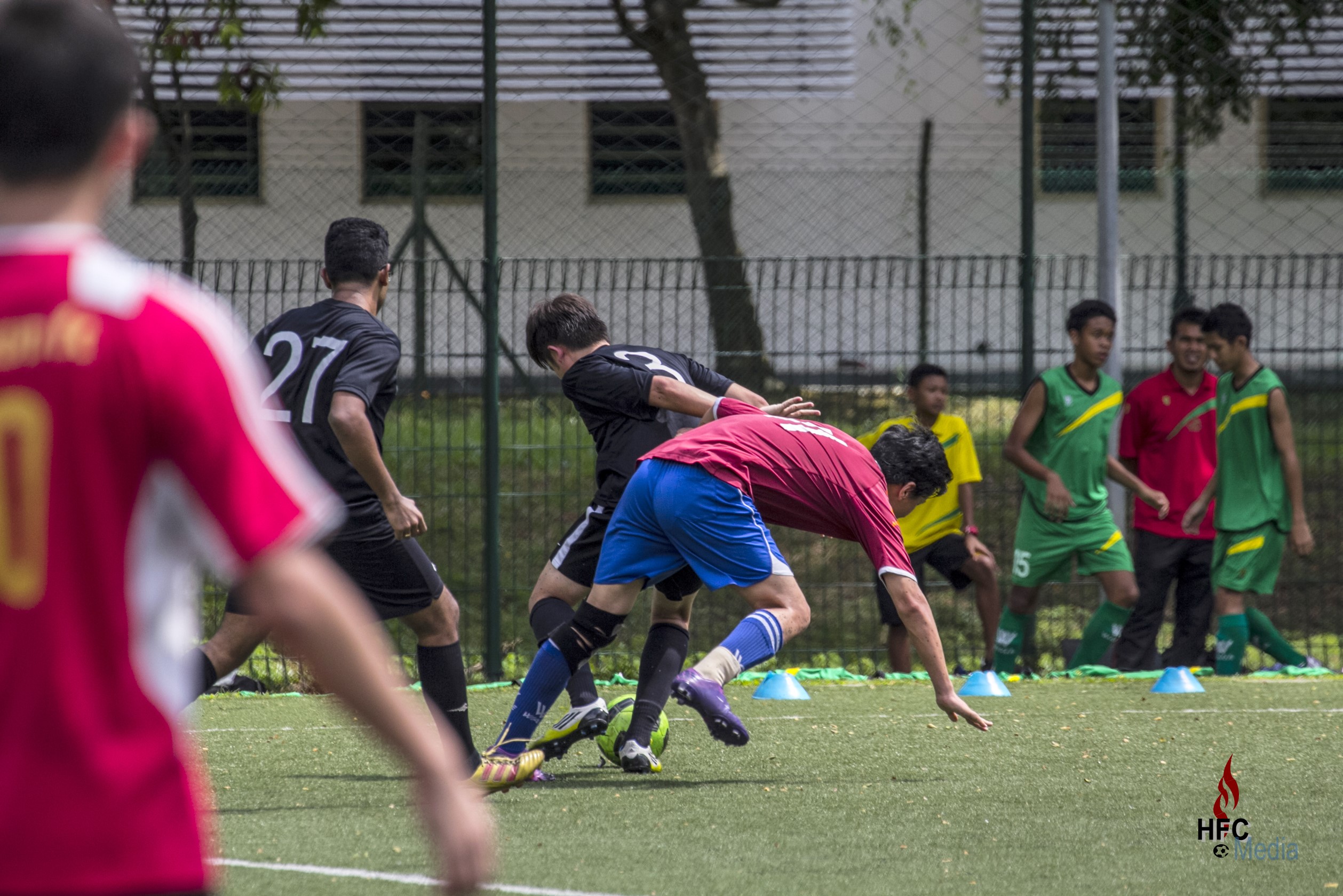 HFC Media File Picture

It was another day of "what could have been-s" for Hilderinc FC as the succumbed to another defeat against UBS United in the Division 2 clash of the ESPZEN Saturday League 17.
Resuming play after a week of inactivity proved telling, as the Blacks, with a number of players returning to the fold after several weeks of unavailability, looked patchy and laboured under the sweltering heat.
While the Hilderincs were positive off the blocks, they came close to going behind in the first quarter of the game, only being let off by pitiable finishing from United.
However, the Blacks were concerted in their efforts after the mid-half water break, and should have put the tie to bed by half time against a hassled opponents, but tentative approach to putting away sure-goal opportunities contributed to their resultant downfall.
Even in the restart, they were no indication that day would turn out the way it eventual did, as the Hilderincs were the more productive, although they continued to falter with their chances.
After the dramatics of the 4-4 draw in the first game of the season between these two sides as a backdrop, one would have been forgiven to put his wager on another score or at the least a no-score draw, especially considering the wastefulness at show.
But in keeping with the recurring theme, the Blacks were handed a quick-fire sucker punch when UBS United scored twice in the space of five minutes after the Hilderincs were caught out during their own battle against tiredness.
With timing running out against them and with the Blacks trying to stage another remarkable comeback, the opponents picked the backdoor and added the third to compound the Hilderincs to one of their worst run in their 17th year history.
The latest result has formally put Hilderinc FC in the Division 2 relegation battle, and with games running out, a first ever drop is a realistic possibility if the Blacks fail to reverse their current form from now till the end of the season.
Final Score
Hilderinc FC 0 : UBS United 3
MOM: Jon Loh
Starting Line Up
1. Lim Yong Kiat
2. Sunny Tharidu
3. Iain Kennedy
4. Nicholas Ledenmark
5. Michael De Bear
6. Sam Thorley
7. Joh Loh
8. Erdogan Albay
9. Sashikumar Mahathevan
10. Ian Morris
11. Alberto Bartoli
Substitutions
12. Rama Witjaksono
13. Mike Rooke
14. Chua Yuxuan
15. Glenn Sandhu
16. Wong Yih-Khai
• ESPZEN Saturday League 17 Division 2
• HFC ESPZEN League 17 Season Player Stats
Hilderinc Football Club is proudly sponsored by