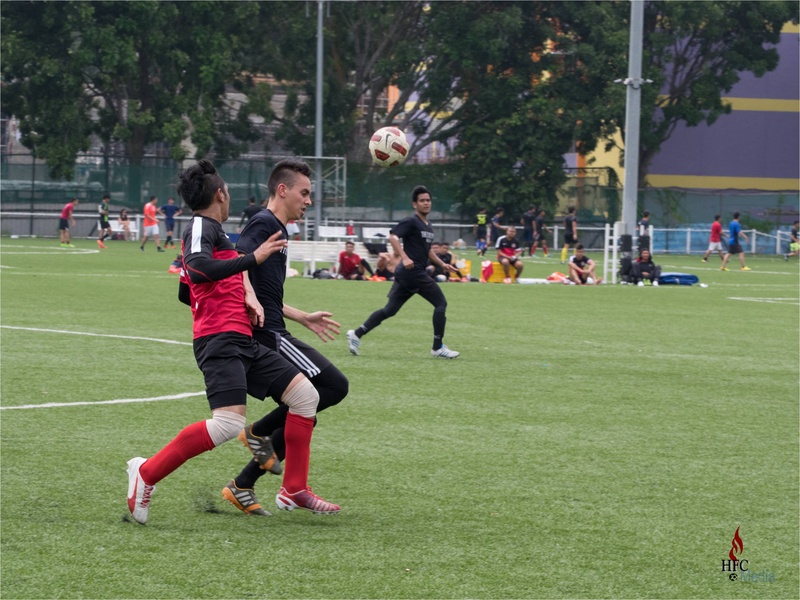 HFC Media File Picture

It was a severe case of curious unexplainables and a series of unfortunate events as Hilderinc FC's started the New Year with a heavy defeat in the resumption of the ESPZEN Saturday League 17.
On an afternoon of intolerant heat, all well thought plans were laid to waste very early in the game, even before the Blacks got any semblance of themselves going as they began shooting themselves in the foot with some delinquent defending which left them trailing 3-0 inside twenty minutes.
Having had unduly handed the initiatives to the Sons with their belated Christmas charity handouts, the Hilderincs were left to salvage whatever they could.
But in truth, the Blacks had enough opportunities to turn the game on its head, none so when Sam Thorley dispatched the most prefect cross, only for Ian Morris to miss deplorably, heading wide in front of goal, and it proved decisive considering that they were only a goal down at that point of time.
While the Hilderincs' decadence was a main contributor to their misadventure, several key refereeing decisions proved telling as well, after video replay confirmed that he failed to spot stonewall fouls inside the box on either end, first leading to SOPs second goal and then clearly denying the Blacks a penalty for a push on Khaled Harnavin.
With the Sons scoring a fourth before the break, the Hilderincs had more than a mountain to climb in the second half.
The restart began with Khaled Harnavin striking the angle of the goalpost in the opening minutes, as the Blacks sought a way, by any means back into the game, but with obvious lack of match fitness, especially in the searing heat made any genuine effort double the exertion, more so on debutants, Nejat Mena and Jae Reynolds, and Serhat Dalbeyler, who was returning from six month injury laid-off.
Although there was a mark improvement from the Hilderincs in the second half, the damage was already done in the first period and everything they did fell short considering the circumstances they were in, though they conceded another needless and preventable goal to consign themselves to unforgettable defeat.
It will be to a time for consolidation and recovery for the Blacks, as there is nothing moan or cheer at this early stage of a long and tough season.
Final Score
Son of Pitches FC 5 : Hilderinc FC 0
MOM: Sam Thorley
Starting Line Up
1. Chris Su
2. Nicholas Ledenmark
3. Sunny Tharidu
4. Wong Yih-Khai
5. Michael De-Bear
6. Sam Thorley
7. Jon Loh
8. Rahmat Saring
9. Omar Mahnin
10. Ian Morris
11. Michael Rooke
Substitutions
12. Liao Jincai
13. Kavin Singh
14. Parthiban Aruchamy
15. Khaled Harnavin
16. Satoki Yoshida
17. Serhat Dalbeyler
18. Jae Reynolds
19. Nejat Mena
• ESPZEN Saturday League 17 Division 2
• HFC ESPZEN League 17 Season Player Stats