| | |
| --- | --- |
| Posted on July 28, 2015 at 1:30 AM | |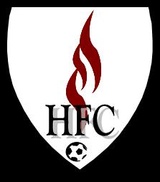 Hilderinc Football Club can confirm that they have been docked one league point, and with a 3-0 loss imposed for their opening day incident against Vincitore FC on 12th July 2015.
The punishment was legislated by ESPZEN after the Blacks were found to have "failed to control their player during their match" according to the League Rule Book.
Hilderinc FC has accepted the outcome and has issued an unreserved official apology to all parties involved in the unsavoury incident, which has gone against the principles and values of the Club, and something it takes a very serious stand against.
Following the ESPZEN ban of three league games for the offending player, the Club will also take their own disciplinary action, but will handle the affair internally and with decorum.
Though it has been the first time in their 15 year history that they have been penalised, the Club, which strives to be an exemplary outfit in the local amateur football scene, would like to reaffirm their stand against any actions that might bring the game and the Club into disrepute, and stress that any indiscretion from their players will not be tolerated.
The Club would also wish to move forward from the setback, currently sitting at the foot of the ESPZEN Sunday League 23 Division 4 table, and focus their attention and efforts in moving the right direction, and on the rehabilitation of their player.