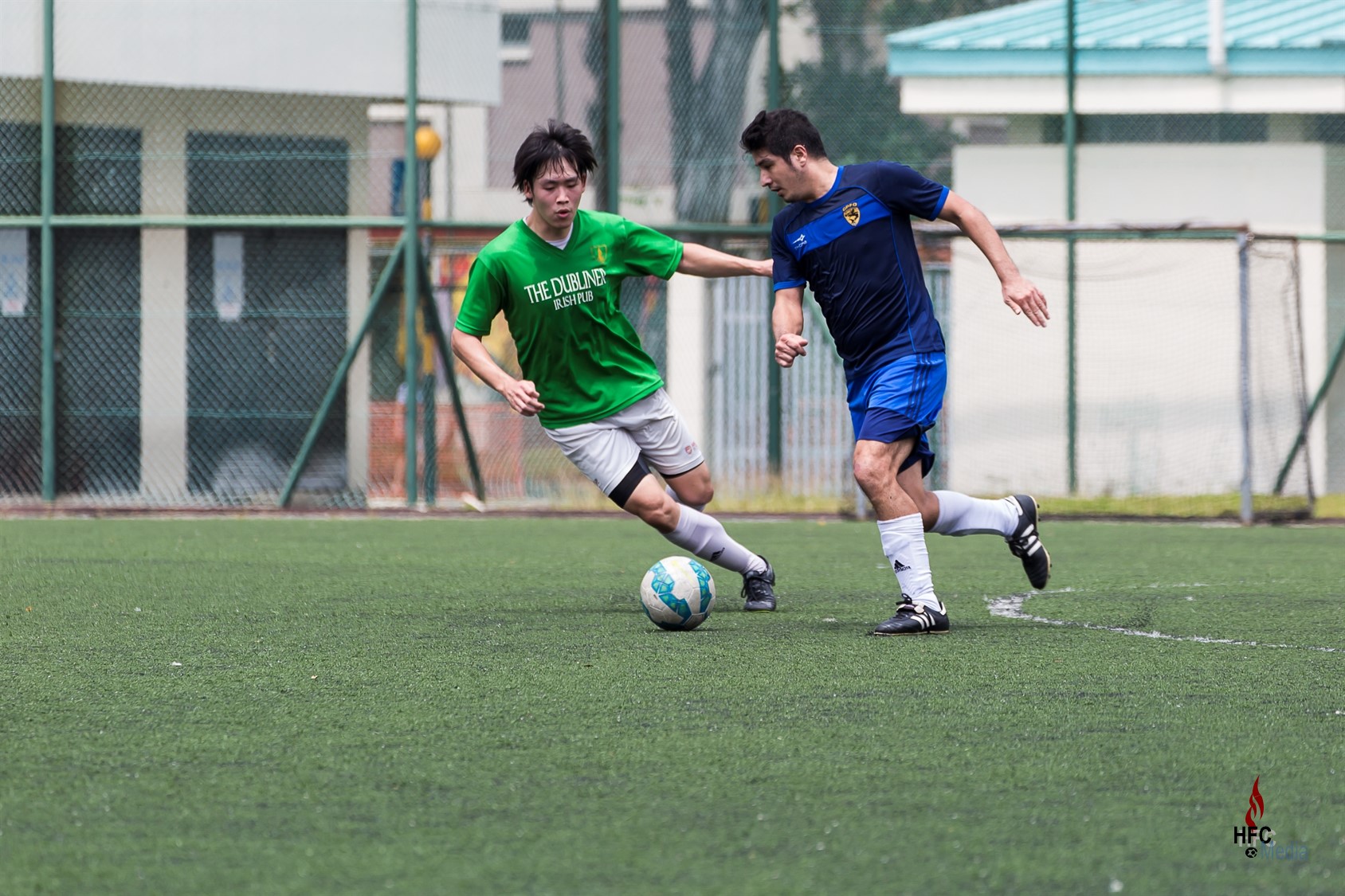 HFC Media File Picture

It was a swift end to Hilderinc FC's maiden run in the ESPZEN Champions Cup after they bundled out of the Plate in a mistake laden Quarter Finals encounter against ESPZEN Sunday League Second Division side, Team Spirit FC.
Any optimism of progressing to the semi-finals was dealt a heavy blow when a barely there defence was further depleted with an eleventh hour withdrawal, leaving the Blacks to hasty patch up the gap.
While the opening minutes were tentative under the exacting sun, the Hilderincs needlessly shot themselves in the foot to hand the Spirits a charitable advantage, much against the run of play.
Though the Blacks stirred in their response, coming close on a couple of occasions to pull level, uncharacteristically poor decisions in front of goal were duly punished at the other end by the Spirits, who scored two more goals before the break, all of which were unprovoked gifts.
With a slew of changes, the Hilderincs looked a different proposition in the restart, forcing the issue and taking the game to their more nibble opponent.
Though chances were presented for a way back into the game, the Blacks' lack of match fitness was severely exposed as the Spirits hit them on the break, leaving them trailing further.
While Bayu Tanmizi pulled a goal back after he lashed in a Gabir Nabil lay off, it was only a mere consolation for their wounded pride.
The Hilderincs were put out of their misery by the referee's final whistle but not after a couple more infantile slipups, as they limped out of the competition over two games.
Since November last year, the Blacks have now gone on a wretched and totally bewildering twelve game losing streak in both league and cup games, spread over the end of the last and start of the new season, their worst run on record, though the only saving grace is that they have only played two games in the league this campaign and have a lot of time ahead to change things around.
But with injuries to key players and loss of form of others, the task in unenviable, but in the Hilderinc spirit not unattainable, as they remain defiant.
Final Score
Team Spirit FC 7 : Hilderinc FC 1
Goal: Bayu Tanmizi
MOM: Peter Wang
Starting Line Up
1. Lim Yong Kiat
2. Alex Wong
3. Sunny Tharidu
4. Sai Ganesh
5. Ng Chuan Yi
6. Maxence de Poulpiquet
7. Serhat Dalbeyler
8. Sashikumar Mahathevan
9. Gabir Nabil
10. Ian Morris
11. Bayu Tanmizi
Substitutions
12. Basil Al Barr
13. Peter Wang
14. Parthiban Aruchamy
15. Nicolas Scribe
16. Suhairi Hassan
• HFC ESPZEN League 24 Season Player Stats