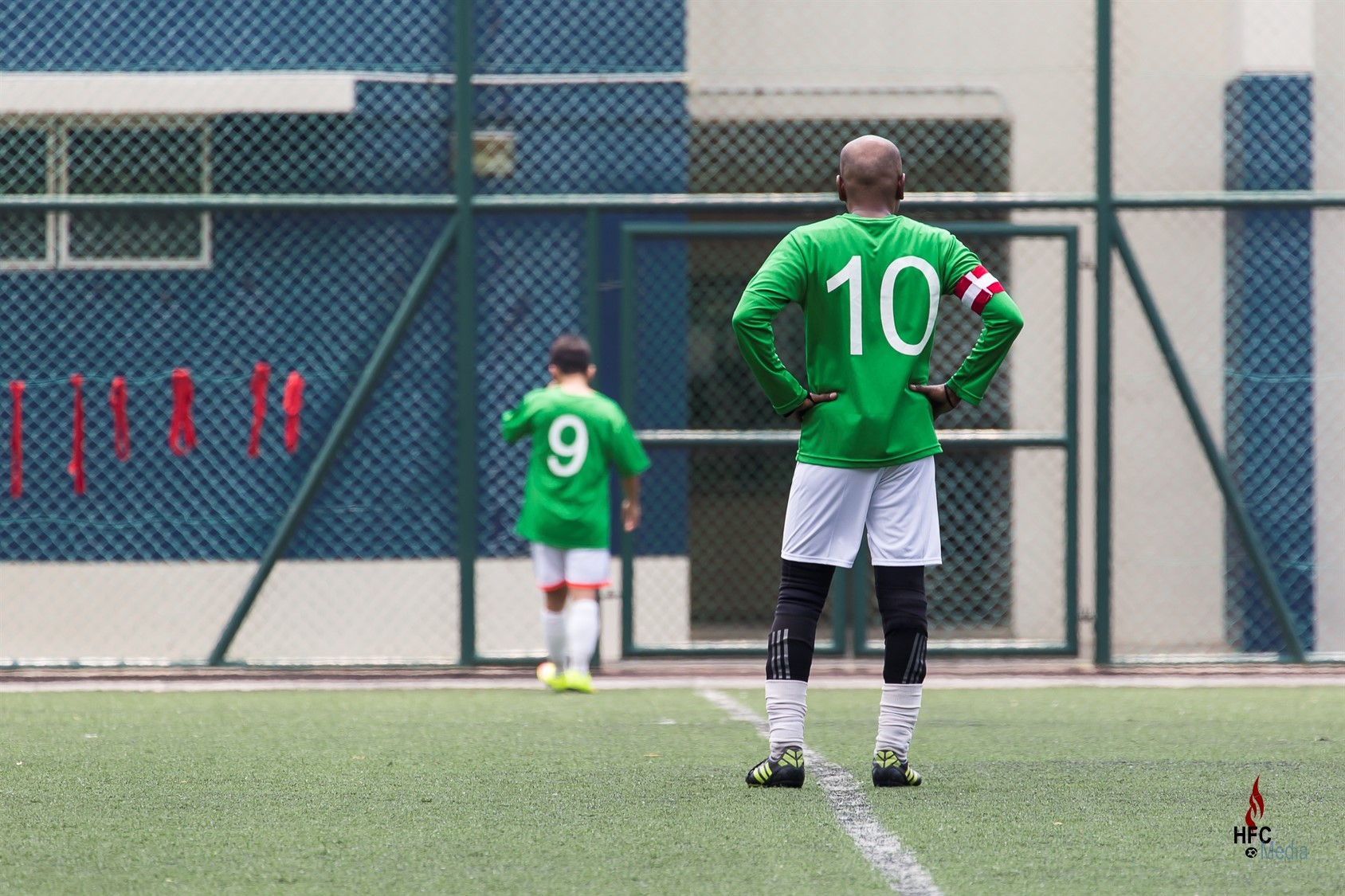 HFC Media File Picture

With a hatful of games in hand against their rivals in the Division 4 of the ESPZEN Sunday League 23, a docile Hilderinc FC did themselves a disservice by failing to capitalise on the benefit after they were held by FC Henosis in another tale of two halves.
After their late capitulation against league leaders Teban Thunders from a comfortable winning position last Sunday, the Blacks' intend on an immediate bounce was challenged by the absence of midfield dynamo Serhat Dalbeyler, and the late exclusion of Nicolas Amstutz, Mitchell Keh and Nicholas Ledenmark, forcing a rethink of plans.
However, despite the nonattendance of several, the Blacks' depth was unaffected, as a strong squad was present to take on a Henosis team languishing in the bottom reaches of the table.
In tune to the objectives of the day, the Blacks were in relative control of the game from the kick-off and with their attentive passing, they were in good form, keeping the Henosis in their own half.
Occasional attention from the opponents were duly dealt with by the Hilderinc rear guard, and with the midfield pulling the strings, the Blacks kept the Henosis keeper the far busier of the two custodians, with efforts from Gabir Nabil, Edward Philips, Sashikumar Mahathevan and Maxence De Poulpiquet.
And it was the constant pressure from the attacking third that opened up the Henosis as skipper Ian Morris, broke the impasse after stealing the ball and turning the last man en route to placing it into the back of the net.
Although the momentum was with the Blacks after taking the lead, they were guilty of sitting back on their laurels and rode their luck, giving undue opportunity to the Henosis to trouble them, and they could have hurt the Hilderincs, if not for some careless finishing.
Hilderinc FC were a stark contrast to their usual conviction in the restart as they laboured in keeping their flow.
Inviting needless pressure, the Blacks allowed Henosis have a go at them, though much of the efforts were repelled, a lapse brought the opponents level.
The Hilderincs could have seen repeat of last week's debacle, if not for the post which came to their rescue towards the end of the game, though the Blacks could have themselves nick it at the death with attempts from Edward Philips and Jonathon Mok.
While a draw was a fair result on the day, the Blacks let themselves down by not seizing the initiative when presented.
Interestingly, both teams will lock horns again next weekend, and the Hilderincs will need to pick themselves up and learn from their shortcomings.
Stay tuned to Hilderinc FC TV on YouTube to catch the match highlights.
Final Score
FC Henosis 1 : Hilderinc FC 1
Goal: Ian Morris
MOM: Peter Wang
Starting Line Up
1. Leon Lee
2. Michael Shanker
3. Denis Lobov
4. Sunny Tharidu
5. Alex Wong
6. Maxence De Poulpiquet
7. Rama Witjaksono
8. Gabir Nabil
9. Edward Philips
10. Ian Morris
11. Peter Wang
Substitutions
12. Suhairi Hassan
13. Jonathon Mok
14. Philip Vahn
15. David Zheng
16. Chua Yuxuan
17. Jeevan T Kannu
18. Parthiban Aruchamy
19. Sashikumar Mahathevan
• ESPZEN Sunday League 23 Division 4